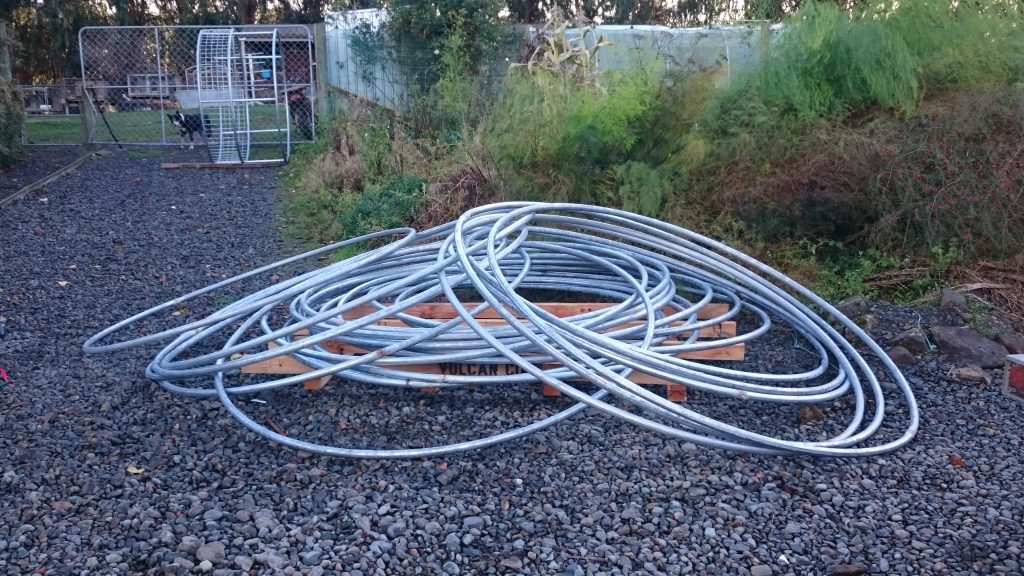 Ring Feeder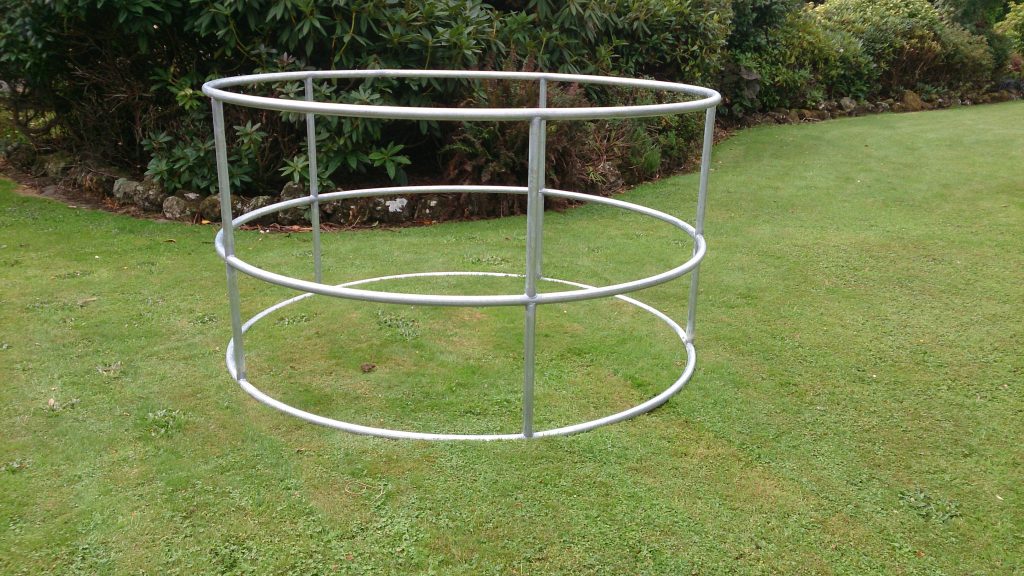 Plain Ring Feeder. We hate the idea of "One Season" throw away bale feeders, so we've gone out of our way to design a strong, robust ring feeder that's going to last.
Fabricated using C350 Grade AS/NZS 1163:2016 25nb (1inch) galvanized pipe, this pipe has a much higher tensile strength than your everyday medium wall pipe yet it's a light wall pipe – meaning the feeder gets lighter yet stronger! Your workers will thank you for it!
10kgs lighter than a similar ring made of medium wall galv pipe yet far stronger!
No open ends – the uprights are notched and fully welded in meaning no open ends to fill up with mud which would add more weight over time
The ring joins are sleeve welded – no breaking here!
Note the 5 uprights – four isn't enough in my opinion it's too far between them

Ring with Mesh
Same features as our Plain rings but with 75 x 75 square galvanized mesh welded on every wire around the base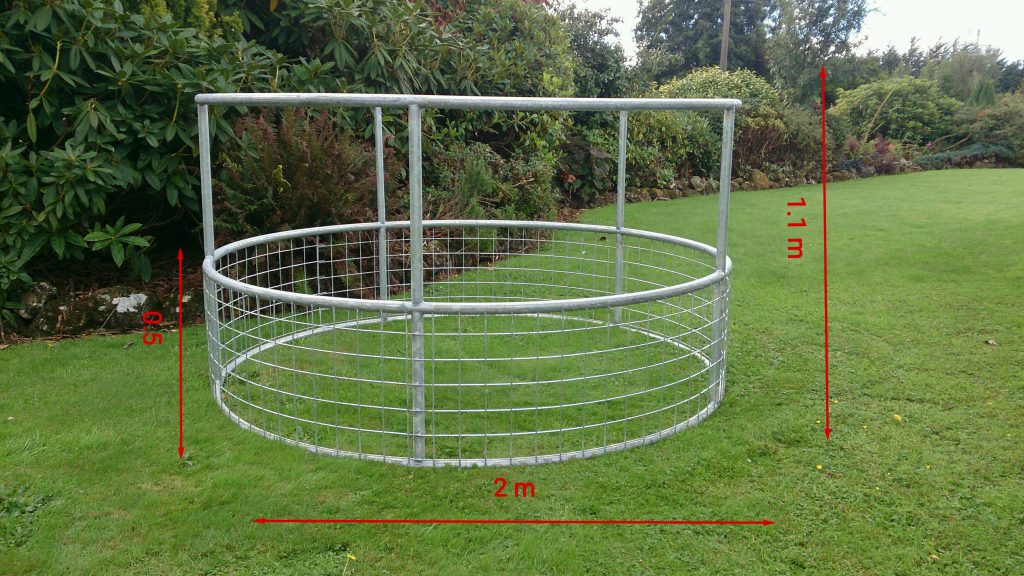 .
Cattle Ring with Sheet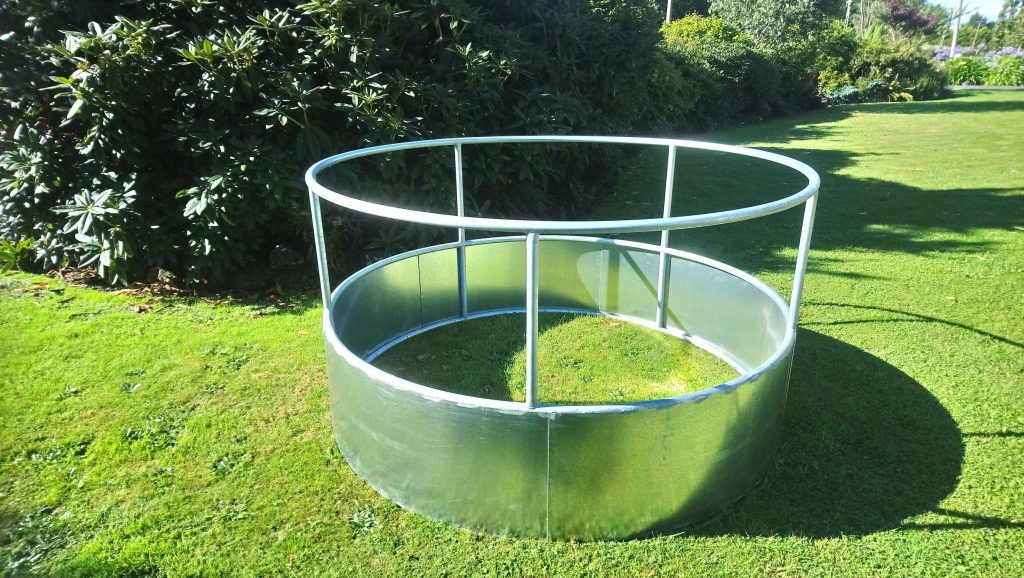 Cattle ring of C350 AS/NZS 1163:2016 Grade Galv pipe, Five uprights with 0.8mm Galv Sheet base (550 high) Sheet joins are lock-formed, meaning no rivets or screws.
Sheep Bale Feeder
1.6 diameter, 1m high with 24 uprights. Fabricated out of 20nb medium wall, NZ mills galvanized pipe. The bottom mesh is 300mm high. This ring allows sheep to gain access to the bale without trampling on it.